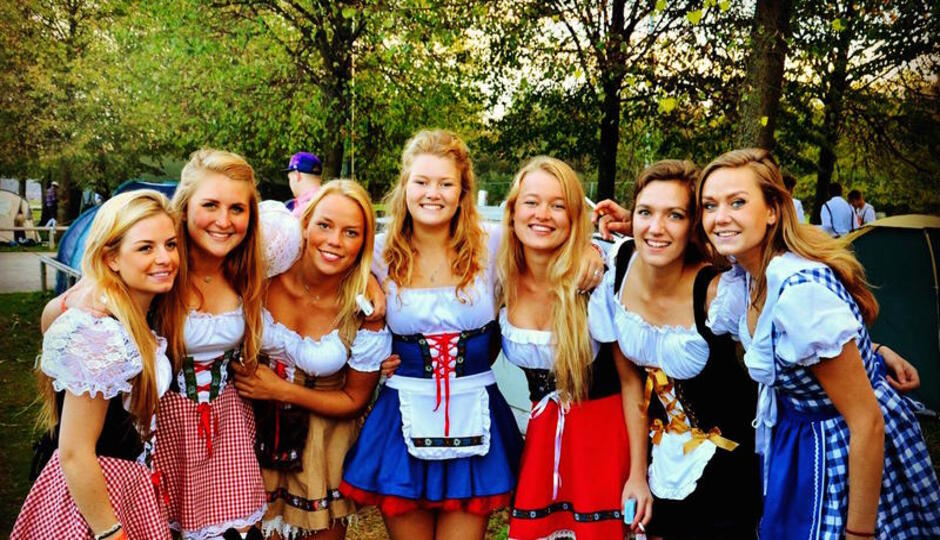 Put-in-Bay Oktoberfest 2023
This family tradition celebrates Put-in-Bay Oktoberfest for the 31st year! Enjoy lots of food, great ice-cold beer, and live entertainment by the ever-popular Polka Band. Great family fun is had by all on Saturday from 11:00 AM to 7:00 PM and again on Sunday from 12:00 PM to 5:00 PM. Come to join us and enjoy a wide variety of German foods, including spaetzle, cabbage rolls, brats, sauerbraten, Wiener schnitzel, and more, all prepared by local Put-in-Bay Restaurants. Don't miss all your favorite German sweets! And don't forget the German beer!
Oktoberfest – Family Fun & Fantastic Food!
This event is held under a large tent located on Toledo Avenue across from the BoatHouse. The entry fee is $4.00 for a 1-day pass or $6.00 for a 2-day pass. Children 12 and under are free when accompanied by an adult. Lodging for the weekend's event can be made online at the Put-in-Bay Hotels & Resorts website or by calling 833-742-7827. You'll find live music for the entirety of the event.
One of the acts will be the Maxx Band, well-known on the island. They have played many of the Put-in-Bay Oktoberfest events. The sauerbraten and wiener schnitzel will be abundant, as will all the fantastic German beer you can drink. This is an all-ages event; everyone will have a wonderful time!
Book your stay for Island Oktoberfest weekend and get ready to have a great time celebrating German heritage and cuisine. Check out the options for Put-in-Bay accommodations here, and see what fits your fancy! If you are unable to enjoy Oktoberfest with us check out the following weekend's event, The Wake At Put-in-Bay!